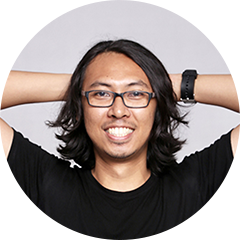 Tezar Tantular
The Founder
We believe design is not just a visual aesthetic. Design must be able to be problem solving. We are here to provide solutions for design needs that are easy for everyone to use.
Kerismaker is a digital creative studio that is developing in Denpasar, Bali – Indonesia. We produce design needs digitally so that they can be used by various users and companies around the world.
We have a special ability in the field of vector design to produce Icon and Illustration Design. Kerismaker Studio always innovates to produce quality and professional design products.